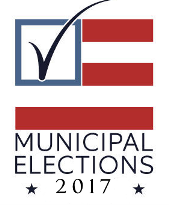 The 2017 General Election will be held May 6, 2017.  The election will elect candidates to fill City Council Seat 1 and City Council Seat 2.
If you are interested in running for office, the City Secretary's office will begin accepting applications for a place on the ballot beginning Wednesday, January 18, 2017 through Friday, February 17, 2017.  Candidate packets are now available to pick up at the City Secretary's office.
If you have any questions regarding the upcoming General Election, contact the City Secretary's office at 972.912.1211 or email shenderson@lucastexas.us.