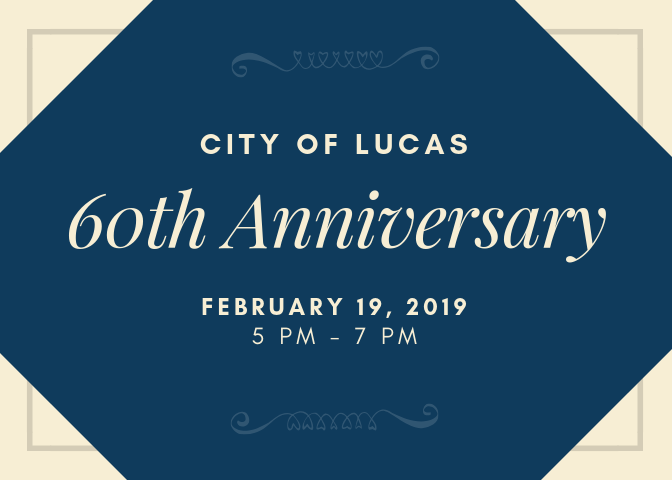 The City of Lucas will be celebrating its 60th Anniversary on February 19, 2019 from 5 pm to 7 pm. City Hall will hold an open house for all residents as we celebrate the anniversary.
As part of the celebration, we will be decreeing a time capsule on display that will be later opened on the City's 100th Anniversary. We are asking the Lucas Community to be a part of this historic moment as we determine which items will be placed in the time capsule. Suggested time capsule items must be pertinent to the City of Lucas and its community.
If your local neighborhood, school, business or organization would like to be a part of this process, please click on the application link, fill out the form, and send it to Special Projects Coordinator Kent Souriyasak at ksouriyasak@lucastexas.us. You can also drop off your application at City Hall. The deadline to submit your application for consideration is 5 pm on January 31, 2019.