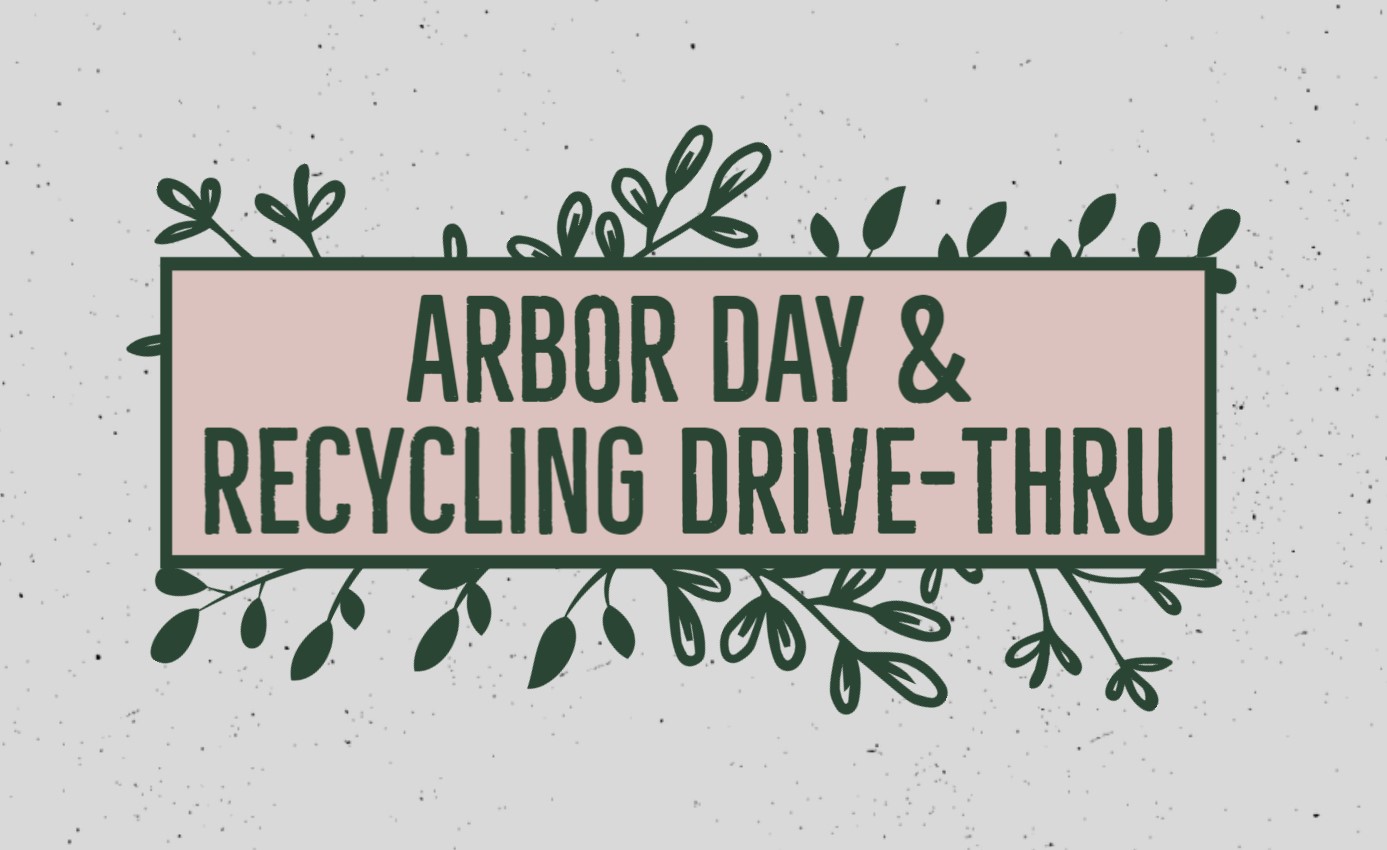 Saturday, November 7, 2020 from 9 am to 12 pm
Parking Lot of City Hall/Community Park
Arbor Day is an annual holiday that celebrates the role of trees in our lives and promotes tree planting and care. This year, Arbor Day will be held in conjunction with the Recycling Drive-Thru to promote environmental sustainability as continue to Keep Lucas Beautiful. The Arbor Day and Recycling Drive-Thru will be held on Saturday, November 7, 2020 from 9 am to 12 pm in the parking lot of City Hall/Community Park located at 665 Country Club Road.
In support of Arbor Day, the Legacy 4-H Club will be giving away tree saplings along with a small bag of mulch to encourage tree planting and beautification.
United Electronic Recycling will set up a drop-off site for electronic recycling and paper shredding. For a complete list of accepted electronic items, visit https://unitedelectronicrecycling.com/items-we-accept/. Please note there are disposal fees for the following electronic items: Televisions ($20), Loose Hard Drives ($10), Printers and CRT Monitors ($5). The paper shredding service will be free for residents to drop off any paper documents to be safely and securely disposed. Other paper-type items that are accepted include soft cover books, hard cover books (depending on thickness and material), and magazines. Newspapers will not be accepted for paper shredding services. Please keep the amount of paper documents limited to several banker-sized boxes. For any questions regarding items accepted for electronic recycling and paper shredding, call United Electronic Recycling at (855) 837-8326.
We encourage residents to attend the drive-thru event to pick up free tree saplings and mulch and drop off any unwanted electronic items or paper documents. The Arbor Day and Recycling Drive-Thru is the perfect opportunity to support environmental sustainability and beautification of the Lucas community.