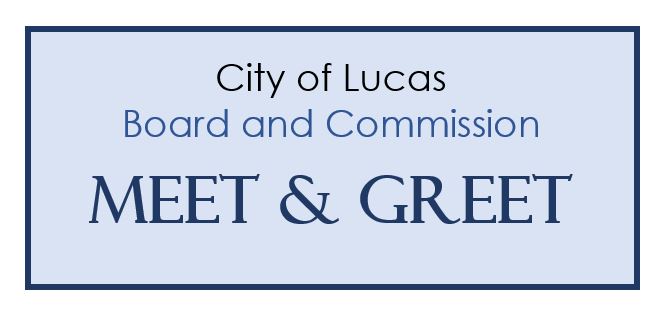 Join the Lucas City Council on October 28 at 6:30 pm in the City Hall Council Chambers for a Board and Commission Meet and Greet to learn more about volunteering for one of the City's Boards and Commissions. The Lucas City Council is always looking for dedicated individuals that are interested in preserving the quality of life in Lucas. At the Meet and Greet information session the City Council will give an overview of each board and its duties and be available for any questions. Applications will be accepted through November 1, prospective candidates will interview with the City Council in November, and the appointment process of selected candidates will occur in December. To serve on a City Board all candidates must meet the following criteria:
Be a citizen of the City for twelve continuous months prior to appointment
Be eighteen years old prior to the date of appointment
Have not been convicted and are not currently charged with a felony or a crime involving moral turpitude
Have no indebtedness to the City, such as delinquent taxes
Be a qualified voter of the City
To learn more about the duties of each board and commission or to submit an application go to www.lucastexas.us/departments/boards-commissions/. For questions contact the City Secretary's office at 972.912.1211.