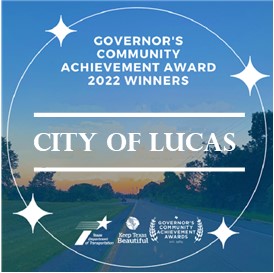 Keep Texas Beautiful has recognized Lucas as one of the winners of the 2022 Governor's Community Achievement Awards (GCAA) for outstanding community improvement by the Keep Lucas Beautiful program. Keep Texas Beautiful, in partnership with the Texas Department of Transportation, has awarded the Governor's Community Achievement Award to Texas communities for more than 50 years. The award is one of the most coveted annual environmental and community improvement honors in Texas. Lucas received a Gold Star Affiliate recognition, the highest form of annual recognition by Keep Texas Beautiful.
On June 29, 2022, First Lady Cecilia Abbott recognized the City of Lucas as one of the winning communities of the 2022 Governor's Community Achievement Awards during her keynote address at the Keep Texas Beautiful GCAA Dinner in Austin.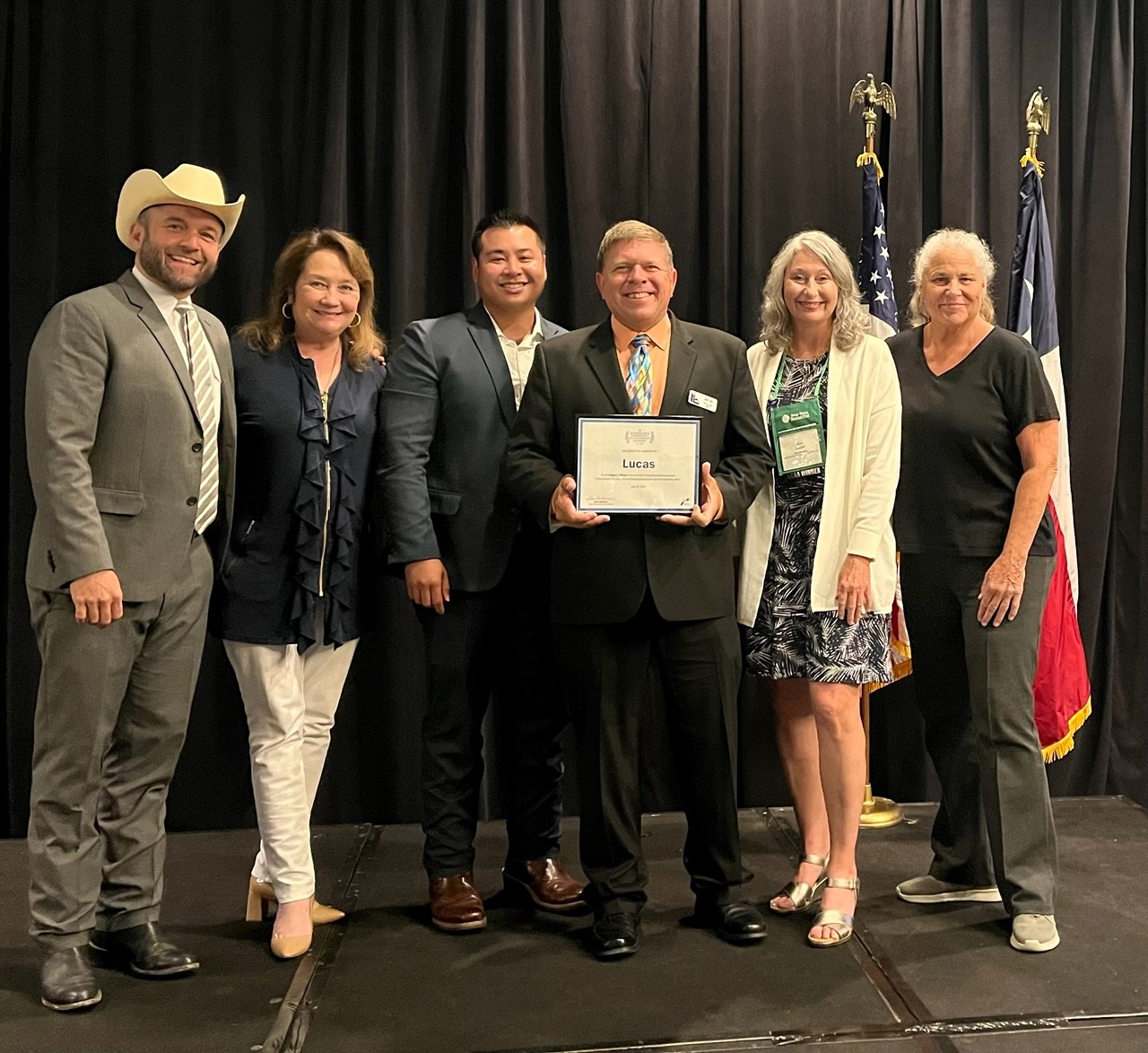 The City established Keep Lucas Beautiful in 2016 as an affiliate member of Keep Texas Beautiful, whose mission is to inspire and empower Texans to keep our communities clean and beautiful. The City continues to support Keep Lucas Beautiful by providing resources and developing programs annually, including cleanup events, environmental conservation efforts, sustainable practices, beautification, and educational initiatives. This year's achievements could not have been possible without the dedication and support of the City Council, Parks and Open Space Board, volunteers, and citizens of Lucas.