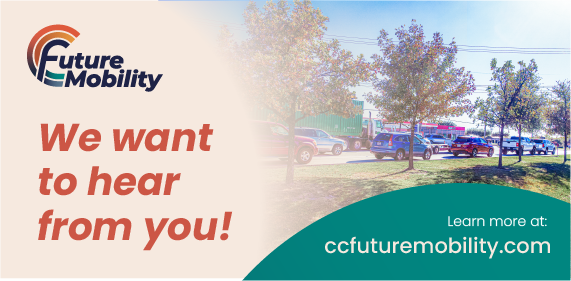 Collin County is leading a new transportation study focused on current and future needs in the east portion of the county. The Future Mobility Study will build on needs and recommendations identified in the 2014 Collin County Mobility Plan Update. The study also includes Dallas, Rockwall and Hunt counties to help ensure a regional approach to transportation planning. The Future Mobility Study is an opportunity for Collin County to work with the public to keep communities connected and prepared to accommodate future population and employment growth.
The county is asking study area residents and drivers to complete a short survey on the study website to provide initial feedback on transportation issues and priorities in the study area. The survey will remain open until March 15, 2021, and feedback from the survey will help shape future transportation recommendations in the study area.
The county is planning to host a public meeting later this spring to share additional information such as population and employment projections, current travel trends and future commercial and residential developments. The public and any other group or individual interested in the study can subscribe to updates on the study website, including notifications for future public meetings at www.ccfuturemobility.com.
For questions or comments about the study, please email [email protected] or call the Collin County Engineering office at 972.548.3727.