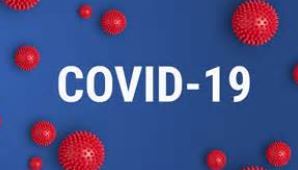 The City of Lucas executed a declaration of local disaster for public health emergency on March 19, 2020.  The declaration was amended on March 26, 2020 and on May 5, 2020.   The parks are now open, but the playground equipment and Community Center remain closed.  Lucas City Hall will be open to serve the public on Monday, May 4, 2020.  It is the goal of the City to establish safe standards for employees and customers based on available data and in compliance with Governor Abbott's Report on Opening Texas dated April 27, 2020.  Customers are encouraged to continue to conduct business by telephone, mail and online, and should a face-to-face meeting be necessary, to make an appointment.  The City is also encouraging its customers to maintain safe distancing practices of six feet, especially in the front entryway area of city hall, and encouraging customers that come to city hall to wear a mask and gloves.
The Lucas Fire-Rescue Department will remain closed at this time.  Safety is a priority for staff and our customers during this time, and we appreciate your understanding and cooperation.
Click on the link below to learn more about how non-profit organizations in our community can take part in the Collin CARES $50 million emergency housing program.
Collin County Emergency Housing and Living Assistance Program
Please click on the link below to find available testing for all Collin County residents that are currently uninsured.  An application form will need to be filled out. 
Collin County COVID-19 Testing for the Uninsured
CASES OF COVID-19:
To get the most update to date information regarding cases of COVID-19 in Collin County, click on the following link: https://www.chrishill.us/collin-county-coronavirus-covid-19-updates/
LUCAS DECLARATION OF PUBLIC HEALTH EMERGENCY, INCLUDING CITY-WIDE RESTRICTIONS: 
To view the latest amendment to the Declaration of Public Health Emergency, click here to view restrictions in place.
Click here to view Governor Abbott's Executive Order.
Helpful tips to stop FRAUD related to COVID-19.
Hand Sanitizer Tips – Be Careful of Burns