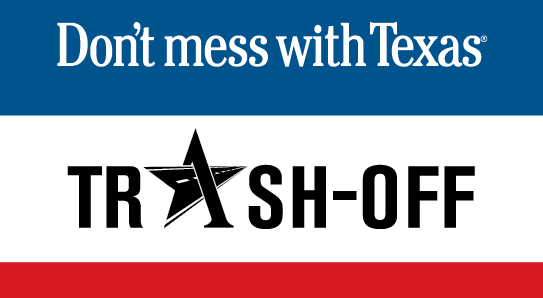 The Don't mess with Texas Trash-Off cleanup event will be held on Saturday, April 4, 2020 from 8 am to 12 pm. This annual spring cleanup event is part of the Keep Lucas Beautiful program to support efforts in clearing roadsides of trash. We strongly encourage the community to participate as a volunteer in the Don't mess with Texas Trash-Off as we continue to promote the beautification of the City, litter abatement and sustainable practices.
To register as a cleanup volunteer, click on the following link: Registration Form.
Volunteers must also fill out and submit the Adult or Minor Volunteer Release Form (links below). Volunteer release forms can be submitted to Assistant to the City Manager Kent Souriyasak via e-mail to kent@lucastexas.us or dropped off at City Hall.
Adult Volunteer Release and Waiver Form
Minor Volunteer Release and Waiver Form
We strongly recommend that volunteers register prior to the cleanup event. However, you may also register onsite at the event. Volunteer check-in will begin at 8 am at the pavilion of the Lucas Community Park located at 665 Country Club Road. Volunteers will be divided into cleanup groups, supervised by City staff and transported to the cleanup sites. Supplies, beverages and lunch will be provided to all volunteers.
The cleanup sites will take place along the following roadsides: East Lucas Road, East Winningkoff Road, Estates Parkway, Estelle Lane, Forest Grove Road, Ingram Lane, Orr Road, Snider Lane, Stinson Road, West Lucas Road (between Angel Parkway and Country Club Road), and Winningkoff Road (between south of Christian Lane and north of Snider Lane). Road closures will include Snider Lane and Stinson Road during the hours of the cleanup event to ensure the safety of volunteers.