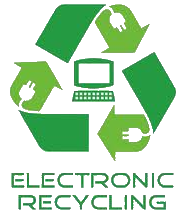 The City will host an e-Waste (electronic waste) Recycling event on Saturday, May 12, 2018 from 9:00 am until Noon at the Lucas Community Center behind City Hall.  This is an easy and convenient solution for Lucas residents to drop off small household electronic devices for safe and proper disposal.  Lucas residents will be able to drive up and the crews from United Electronics Recycling will help unload vehicles and sort items onto pallets.  There is no limit to the number of items accepted per household, and several items will be accepted at no cost to the resident.  The list of items accepted and the associated fees are listed below.
Items Accepted at no Cost:
Electronic items including radios, cell phones, PDAs, projectors, VCRs, DVD players, Typewriters, keyboards, mouse, work stations, terminals, mother boards, video and sound cards, amplifiers, mixers, game consoles, chargers, adapters, power cords, cables, battery back-ups, small kitchen appliances, and more. Basically… anything you can plug it in or put batteries in.
Items Accepted for a Fee (per item):
$5 for printer/copier/fax machines, and CRT monitors
$10 to shred hard drives already removed
$10 for TVs 31" and smaller
$20 for TVs 32" and larger, and console or front/rear projection TVs
Items Not Accepted:
Light bulbs of any kind
Large kitchen appliances