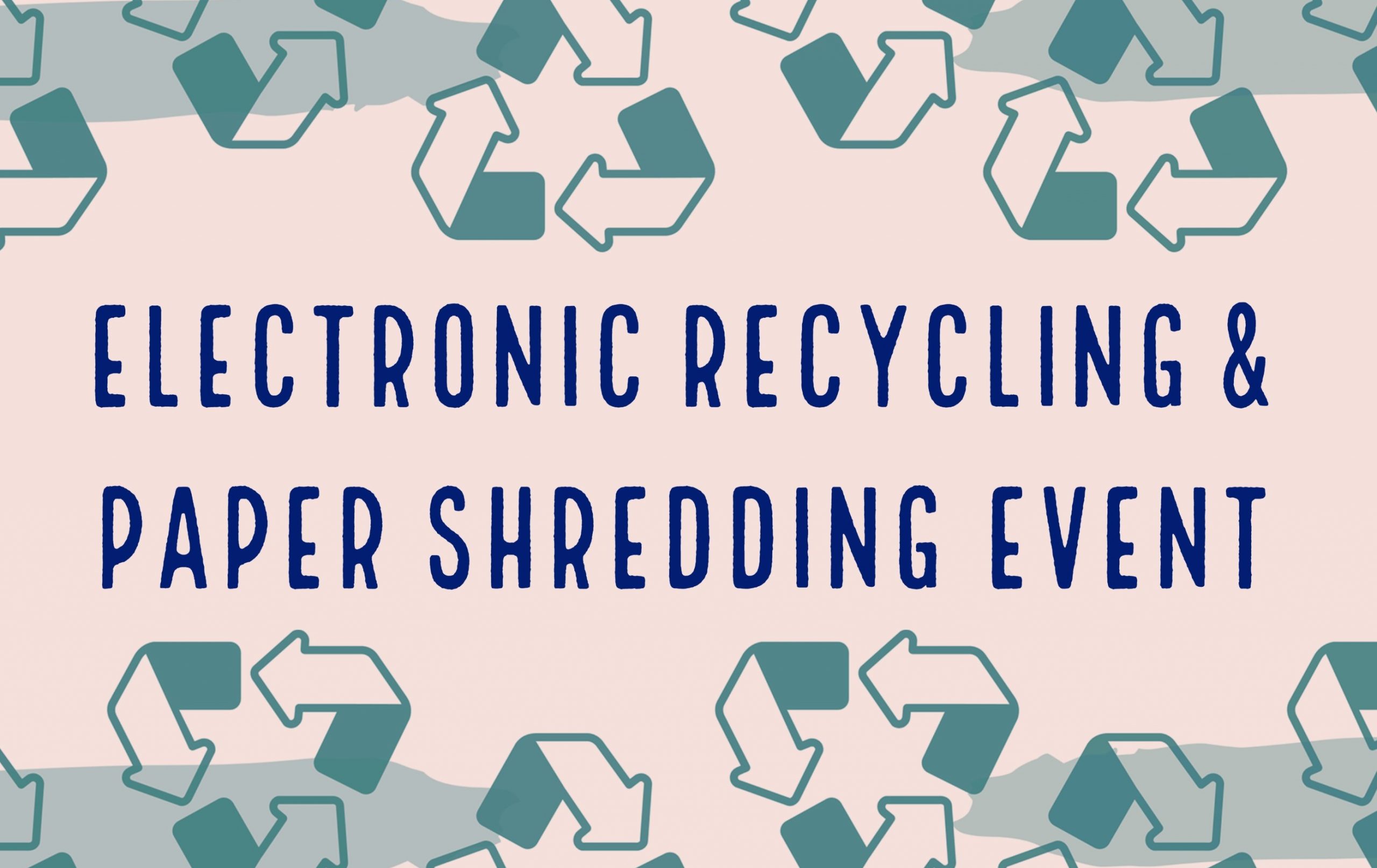 Due to public health concerns regarding COVID-19 (also known as the coronavirus), the upcoming electronic recycling and paper shredding event on Saturday, April 4 has been canceled. The event will be rescheduled at a later time as we continue to monitor updates relating to COVID-19.
After a reschedule date has been determined, the City will partner with United Electronic Recycling to provide a drop-off for residents to dispose of electronics and Proshed Security to provide a drop-off for paper shredding services. Both drop-off sites will be located in the parking lot between City Hall and the Lucas Community Park at 665 Country Club Road.
To view the complete list of electronic items accepted by United Electronic Recycling, click here. Please contact United Electronic Recycling at (855) 837-8326 for any questions regarding acceptable items or visit their website.
United Electronic Recycling require fees for disposing the following electronic items:
Televisions – Fee: $20
Hard Drives (already loose) – Fee: $10
CRT Monitors – Fee: $5
Printer Copier, Fax Machines – Fee: $5
Fluorescent bulbs – NOT ACCEPTING
Proshed Security will be providing free onsite shredding services for residents at the event. Residents are welcome to drop off boxes of unwanted paper, documents, newspapers, magazines, books, etc. For any questions regarding acceptable paper for shredding, please contact Proshed Security at (972) 232-7251 or visit their website.