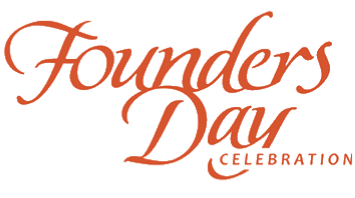 THE CITY'S FOUNDERS DAY EVENT HAS BEEN POSTPONED, AS SOON AS A NEW DATE IS SET, INFORMATION WILL BE PUBLISHED.
The City's Founders Day Celebration is scheduled for Saturday, May 9, 2020 from 9 am to 2 pm. Founders Day will take place at the Lucas Community Park at 665 Country Club Road.
This year's celebration will feature the Lucas Farmers Market at the park and the Lucas Car Show at Hart Elementary School (450 Country Club Road). In addition to this, the Legacy 4-H Club will be holding their silent auction inside the Council Chambers at City Hall and the City's historical displays will be available for viewing in the Community Center. There will also be family-friendly activities such as mini-golf, petting zoo, live music, face painting, balloon artistry, photo booth pictures, pet adoption, raptors display, stick horse rodeo and the pony hop derby.
Food, beverages and snow cones will be provided free to the public.
All public parking will be available at Lovejoy High School where shuttle buses will transport visitors between the high school, Lucas Community Park and Hart Elementary School. There will be no available public parking at the Lucas Community Park or Hart Elementary School. Onsite parking at the Lucas Community Park are reserved for City staff, elected officials, vendors, volunteers and handicap parking.
If you or your business/organization is located within the City of Lucas and would like to participate as a Founders Day booth vendor, download the Founders Day Booth Application and submit to [email protected]. Booth vendor space is very limited and applicants will be notified if selected to participate at Founders Day.