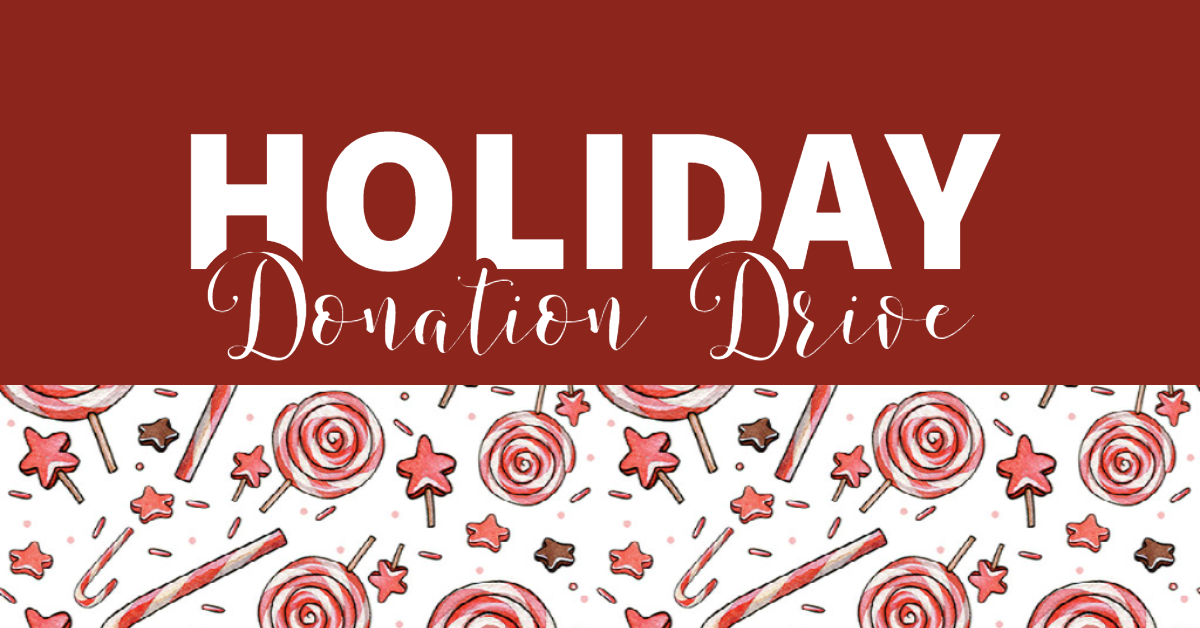 Holiday Donation Drive: November 1 – December 3, 2021
The holiday season is upon us and there are several opportunities to give back to our community. This year, the City will hold its annual Holiday Donation Drive beginning November 1 through December 3. All donations can be dropped off at City Hall during the donation period and at Country Christmas on December 3, 2021.
Senior Angel Tree for Loving Care Home
Loving Care Home is a residential assisted living facility for senior citizens in Lucas. Each year, the City sponsors a Senior Angel Tree to show our senior citizens some "Lucas Love" over the holidays. If you would like to donate a gift to one of our beloved seniors, come by City Hall to select an angel from the Senior Angel Tree beginning November 1, 2021. Please drop off all new and wrapped gifts at City Hall during the donation period.
Giving Tree for Ol' Streaker Restoration
This year, the City will have a giving tree to benefit the restoration of Ol' Streaker (the City's first fire engine) by the Friends of Lucas Fire-Rescue. Donors can provide for certain items that are still needed to complete the restoration of Ol' Streaker. Checks will be accepted as monetary donations towards automotive parts and supplies and should be made payable to Friends of Lucas Fire-Rescue. Please also note Streaker on the check. Below is a list of suggested donation amounts and corresponding restoration parts/supplies:
$0 – $50 – Battery Cables, Master Kill Switch, Alternator Belts, Fuses, Shring Tubing, Tail Lights, Front Head Lights, Blinker Kit, Switches for Headlights/Starter, Hardware Kit, and Bearings
$50 – $100 – Battery Box, Miscellaneous Hardware/Electrical Items, Alternator Brackets, Wiring Connector Kit, Stainless Steel Braided Hoses, Wheel Cylinders, Bushings for Springs, and Bolts
$100 – $200 – SCBA Wood Box, Repaint and Mount Pressure Fan, Alternator, Sand Blast, Paint Brake Backing Plate, New Brake Backing Plate, and Rebuild/Paint Springs
$200 – $500 – Wooden Ladder, Pike Pole, Hose Nozel, New Hose, Optima Battery, 21 Circuit Universal Master Wiring Harness, Rehab Existing Emergency Lights, Rehab Siren, Brake Booster, and Master Cylinder Conversion Kit
$500 and Up – Hose Reel, New Chrome Hand Crank Hose Reel, and Trickle Charger Kusmall System
Toy Drive for Collin County Toys for Tots
You can help support the Collin County Toys for Tots campaign by donating unwrapped gifts for local children and teenagers who are in need. Toys for Tots does not publish a list of appropriate toys to donate in order to avoid a limited selection of items to distribute throughout the community. Toys for Tots encourages donors to consider what might be an appropriate gift for their own child or relative, purchase the item, and donate to Toys for Tots. Toys for Tots will not accept realistic looking weapons, gifts with food, or used merchandise.
Food Drive for All Community Outreach
This is your opportunity to help feed families in the community throughout the holiday season. All Community Outreach (ACO), formerly known as Allen Community Outreach, was founded in 1985 by a group of caring community members who offer essential human and social services such as food and case management for families in crisis located within Collin County. This year's suggested donation items include $15 grocery gift cards and food items such as canned vegetables, cranberry sauce, creamed soups, canned pumpkin, corn meal/corn muffin mix, gravy (canned/dry packet), instant potatoes, stuffing/dressing (stove top), sugar (up to 5 lbs), Jell-O and pudding mix, Bisquick (baking mix) pie crust, marshmallows, and non-perishable food.
Gift Drive for Family Promise of Collin County
Family Promise of Collin County has been serving Collin County residents since 2011 providing services to homeless families with children as they regain sustainable independence. Suggested donation items include $25 gift cards (Walmart, RaceTrac, Quick Trip, 7-11, Kroger and Target) and household supplies such as Lysol wipes, laundry detergent, all-purpose cleaner, paper towels, and toilet paper.
Pet Food Drive for Lucas Veterinary Hospital
The City is supporting the Lucas Veterinary Hospital by holding a pet food drive to benefit local animal shelters. Please donate any unopened bags or cans of pet food at City Hall and help the Lucas Veterinary Hospital ease the stress our local shelters feel in keeping a consistent food supply for all of the animals in need.