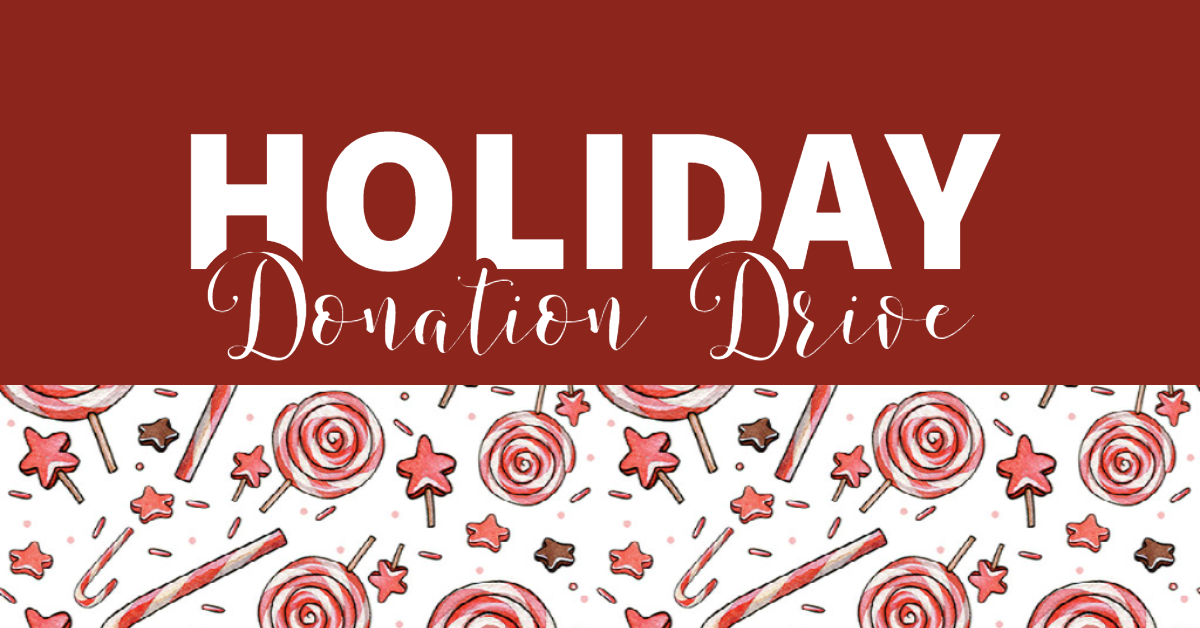 Accepting Donations from November 9, 2020 through December 4, 2020
The holiday season is upon us and there are several opportunities to give back to your community. This year, the City will hold its annual Holiday Donation Drive beginning November 9 through December 4 to support Collin County Toys for Tots, Allen Community Outreach, Family Promise of Collin County, Loving Care Home, and Lucas Veterinary Hospital. All donations can be dropped off at City Hall during the donation period and at Country Christmas on December 4.
Toy Drive for Collin County Toys for Tots
You can help support the Collin County Toys for Tots campaign by donating gifts for local children and teenagers who are in need. Toys for Tots does not publish a list of appropriate toys to donate in order to avoid a limited selection of items to distribute throughout the community. Toys for Tots encourages donors to consider what might be an appropriate gift for their own child or relative, purchase the item, and donate to Toys to Tots. Toys for Tots will not accept realistic looking weapons, gifts with food, or used merchandise. Toys for Tots will accept any new unwrapped toy and some donation ideas are bikes, electronic toys for children with disabilities, dolls, teen games, ear buds, skateboards, infant toys, and toy trucks.
Food Drive for Allen Community Outreach
This is your opportunity to help feed families in the community throughout the holiday season. Allen Community Outreach (ACO) was founded in 1985 by a group of caring community members who offer essential human and social services such as food and case management for families in crisis located within Lucas, Allen, and Fairview. This year's suggested donation items include canned vegetables, cranberry sauce, yams, gravy (canned/dry packet), instant potatoes, stuffing/dressing (stovetop, etc.), sugar (up to five pounds), canned pumpkin, Bisquick (baking mix), cake mix, and cooking oil (smaller bottles).
Gift Drive for Family Promise of Collin County
Family Promise of Collin County has been serving Collin County residents since 2011 providing services to homeless families with children as they regain sustainable independence. Family Promise needs in-kind donations such as gift cards to Walmart, Target, Quick Trip or RaceTrac, and Uber cards to help with transportation for families and assistance to purchase basic needs. Any denomination for gift cards will be accepted but $25 cards are greatly preferred to donate to different families. Additional donation items may include cleaning supplies, Lysol wipes, laundry detergent (pods or liquid), all-purpose cleaner, paper towels, and toilet paper.
Senior Angel Tree for Loving Care Home
Loving Care Home is a residential assisted living facility for senior citizens in Lucas. Each year, the City sponsors a Senior Angel Tree to show our senior citizens some "Lucas Love" over the holidays. If you would like to donate a gift to one of our beloved seniors, please call City Hall at 972.912.1206 or contact Donna Bradshaw at [email protected] to select an angel from the Senior Angel Tree beginning November 9. Please drop off all new and wrapped gifts at City Hall during the donation period.
Pet Food Drive for Lucas Veterinary Hospital
The City is also supporting the Lucas Veterinary Hospital in their annual pet food drive to benefit local animal shelters. Please donate any unopened bags or cans of pet food at City Hall and help the Lucas Veterinary Hospital ease the stress our local shelters feel in keeping a consistent food supply for all of the animals who need it. Donations can also be dropped off at the Lucas Veterinary Hospital located at 800 Country Club Road.