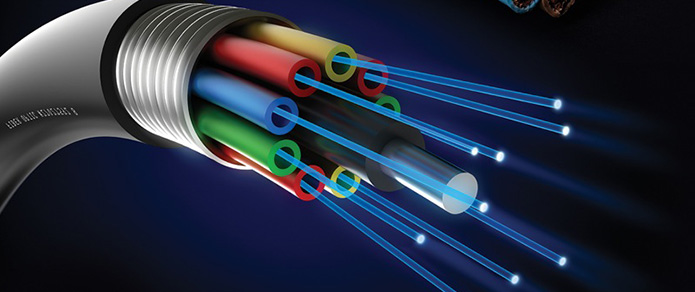 As part of ongoing efforts to seek an internet solution, the City of Lucas is working with broadband consultant Magellan Advisors to conduct a broadband feasibility study.  The purpose of the feasibility study is to determine if a municipally-operated fiber network would be a feasible option for the City to pursue.  The feasibility study will include recommendations by Magellan Advisors based on analysis from the project's financial model and conceptual network design.  The feasibility study has been completed and can be downloaded at the following link: Final Broadband Study – City of Lucas Broadband Design and Financial Model.
Should the project move forward post-feasibility study, the City Council has indicated that the project will be placed as a bond election for voters to approve General Obligation bonds to fund the construction and implementation of a municipal fiber network.  The total estimated cost for the project is $23.9 million which includes $11.3 million for infrastructure, $3.5 million for network equipment and buildings, $2.6 million for home equipment, and $6.5 million for working capital.  Most of the funding would come from General Obligation bonds which will need voter approval by Lucas citizens.  If the broadband project is approved, the proposed operational plan for the broadband network would be to operate as a city utility where residents may choose to subscribe for optional internet service.
The broadband utility's network will be based on a leading-edge fiber-optic broadband platform that provides direct fiber-optic connections to homes, business, and community anchors across Lucas.  Fiber-optic is the only current technology that provides the best long-term scalability for broadband networks to accommodate the ever-growing bandwidth (i.e. speed) needs of users.  The conceptual network design would run approximately 107.85 miles which would consist of a fiber backbone and feeder distribution lines that would be available to connect to every residential household and business within city limits.
Further information regarding the broadband project will be posted after the completion of the feasibility study.  The below documents are available for download to learn more about the broadband project.  New and updated documents will be posted periodically.
Final Broadband Study – City of Lucas Broadband Design and Financial Model
Presentation of Broadband Study and Financial Overview by Magellan Advisors
To view and listen to the presentation by Magellan Advisors, click on the following link: Recording of Broadband Study Presentation by Magellan Advisors
Lucas Broadband Project Financial Overview
Fiber Project Analysis by SAMCO Capital (dated July 29, 2020)
Final Broadband Financial Model by Magellan Advisors (PDF, dated July 10, 2020)
Final Broadband Financial Model Values – Uptake 55% (Excel, dated July 10, 2020)
Comparison Matrix of Financial Summary (dated July 10, 2020)
Preliminary Comparison Matrix of Broadband Financial Summaries (dated June 26, 2020)
City of Lucas Conceptual Fiber Network Design