WE WANT YOUR FEEDBACK!
The City of Lucas Parks and Open Space Board has created a survey to gather your opinion on public parks, trails, and open spaces! The City of Lucas would like input from residents to help determine park and recreation priorities. This survey is reserved for Lucas residents and only one survey can be submitted per household.
There are multiple ways to fill out the survey! It takes less than 5 minutes.
QR CODE – Scan the below QR code with your smartphone to take the survey online.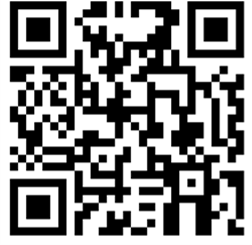 ONLINE – Click the following link to take the survey online: Online Parks Survey
PAPER FORM – Click here to download and fill out the paper form then drop it off at Lucas City Hall (665 Country Club Road, Lucas, Texas 75002). Paper forms are also available at Lucas City Hall to fill out.
The Parks Survey will close on December 31, 2023.
For other questions regarding the survey, please contact Management Analyst Joshua Menhennett at [email protected] or 972.912.1214.