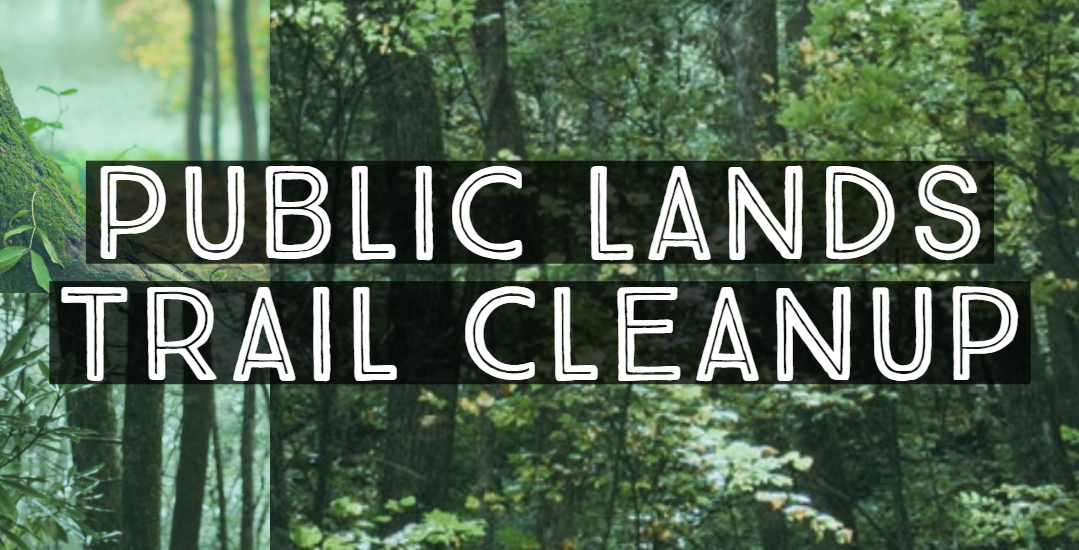 CANCELATION NOTICE – 9/23/2020
The recent rain has caused some areas on the trail to become saturated and muddy with standing water. In order to preserve the trail, prevent any damage and ensure the safety of volunteers, the Public Lands Trail Cleanup has been canceled on Saturday, September 26, 2020.
Thank you to all volunteers who registered to participate in the cleanup event. We apologize for any inconvenience.