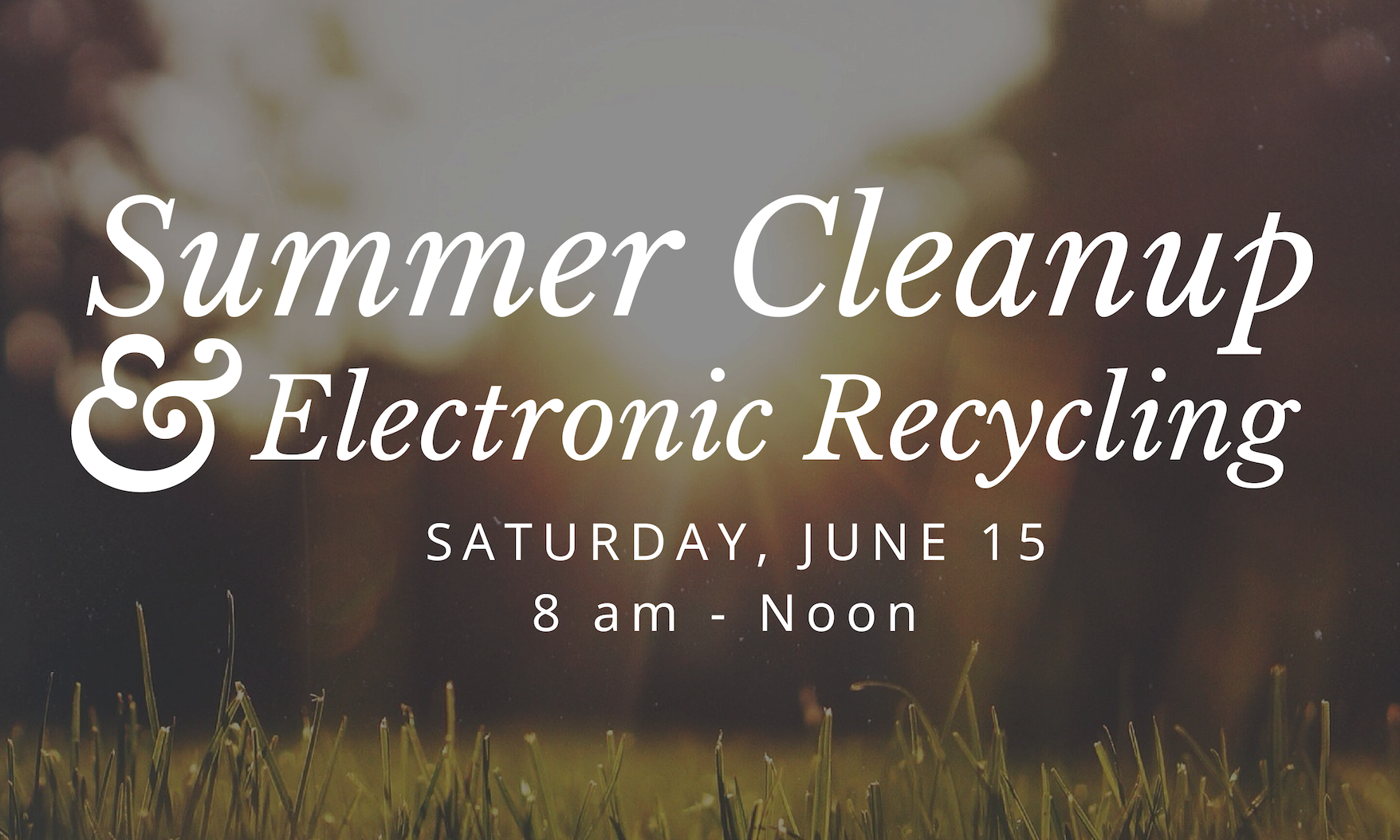 Summer Cleanup
In an effort to Keep Lucas Beautiful, the City will host a summer cleanup on Saturday, June 15 from 8 am to Noon. The summer cleanup will focus on clearing city-maintained areas and roadsides of trash. We encourage the community to volunteer in the cleanup as we continue to focus on little abatement and the beautification of our City.
To sign up as a cleanup volunteer, please click on the following link: Registration Form
You may also register on the day of the cleanup. Volunteers will be split into cleanup groups, supervised, and shuttled to various cleanup areas within the City. All volunteers should meet for check-in at the Community Park pavilion at 8 am on Saturday, June 15.
Please sign and submit the below waiver form(s) to Assistant to the City Manager Kent Souriyasak at kent@lucastexas.us.
Electronic Recycling
To coincide with the summer cleanup, the City is partnering with United Electronic Recycling to provide a drop-off for residents to dispose of electronics. The electronic recycling drop-off will be located in the parking lot next to the Community Center at the Community Park. Residents may drop off electronics between 8 am and Noon. The following list of electronics have associated fees:
Televisions 32″ and Larger – Fee: $20
Televisions Smaller than 32″ – Fee: $10
Hard Drives (already loose) – Fee: $10
CRT Monitors – Fee: $5
Printer Copier, Fax Machines – Fee: $5
Fluorescent bulbs – NOT ACCEPTING
If you have any questions regarding the summer cleanup or electronic recycling, please contact Assistant to the City Manager Kent Souriyasak at kent@lucastexas.us or 972-912-1213.