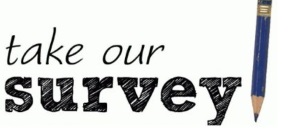 The City would like to collect information regarding your internet service and communication preferences.  The City has received feedback from residents that their current internet service is not meeting their needs.  By collecting this information, the City will be able to evaluate if there is a role the we can play in addressing internet service issues.  The City would also like to get your feedback regarding how you would you like to receive information from the City.
There are two methods for taking the survey. A paper copy will be delivered in the water bill received in late September.  This can be completed and returned to City Hall (665 Country Club Road) in person, by mail or dropped in the drop-box at City Hall.  The online version is available through the link below until October 19, 2018.  The information from the survey will be provided to the Lucas City Council at their meeting on November 1 to assist them with future decisions.  Your time in completing this survey is appreciated!
Update: THE SURVEY HAS NOW CLOSED. Results will be revealed at the City Council Meeting on Thursday, November 1st at 7 p.m. We hope to see you there!