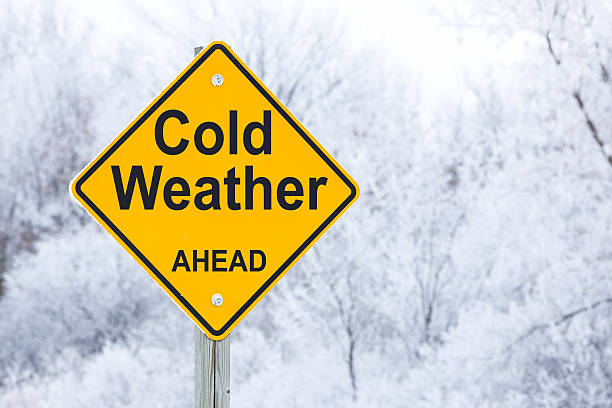 In preparation for any possible winter weather, turn off your yard sprinkler systems. In freezing weather, water sprinklers will make your driveways, flat surfaces, and curbside slick and dangerous.
Prevent Frozen Pipes
Open cabinet doors under sinks to expose pipes to heat within the house
Slow drip your faucets for any location that is served by exposed pipes or those in exterior walls
Dripping your faucets relieves the pressure that builds in your pipes
At-risk pipes are some pipes that are more prone to freezing than others such as:

Pipes located in exterior walls (usually bathrooms and kitchen sinks)
Any plumbing on the exterior of the home
Exposed pipes, especially those in unheated areas (attics, crawl spaces, garages)
Keep Warm
If the power goes out in winter, the cold can be dangerous. However, there are ways to stay warm:
Wear layers of warm clothing
Close blinds and curtains to retain heat
Stuff towels/rags in cracks under doors
Close off rooms to avoid wasting heat
Stay Safe
Follow these simple rules to help keep you and your family safe in the event of a winter weather emergency:
If possible, delay travel plans and avoid driving on slick roads
Never use a charcoal grill, stove, or oven to heat your home
Keep indoor space heaters at least three feet from other items
Place generators outdoors and away from windows. Keep them dry, properly grounded, and never plug them into a wall outlet or main electrical panel
Conserve Energy
To conserve power usage and reduce the burden on the power grid during a winter weather emergency:
Turn down thermostats to 68 degrees or lower.
Close shades and blinds to reduce the amount of heat lost through windows.
Turn off and unplug non-essential lights and appliances.
Avoid using large appliances like ovens and washing machines.
Who to Call:
Emergencies: For medical emergencies, fires, or electrical hazards, always call 9-1-1.
Utility Outages
CoServ Gas: (844) 330-0762
Grayson-Collin Electric Cooperative: (903) 482-7111
Oncor Electric: (888) 313-4747
Report Water Emergencies:
Water leaks can be especially dangerous when temperatures are below freezing. Residents should report them right away by calling the City of Lucas at (972) 727-8999 and select option 2.
Roadways:
City of Lucas – To report dangerous or obstructed roadways within Lucas, click here to report an issue online or call (972) 727-8999 and select option 2.
Collin County – Report dangerous or obstructed county roads to Collin County Public Works at (972) 548-3700. Dangerous or obstructed city streets and bridges should be reported directly to the appropriate city.
Report dangerous or obstructed State, U.S. highways and FM roadways to the Texas Department of Transportation by clicking here.