Founders Day Country Fair
9:00am - 2:00pm
Lucas Community Park
665 Country Club Road, Lucas, Texas 75002
---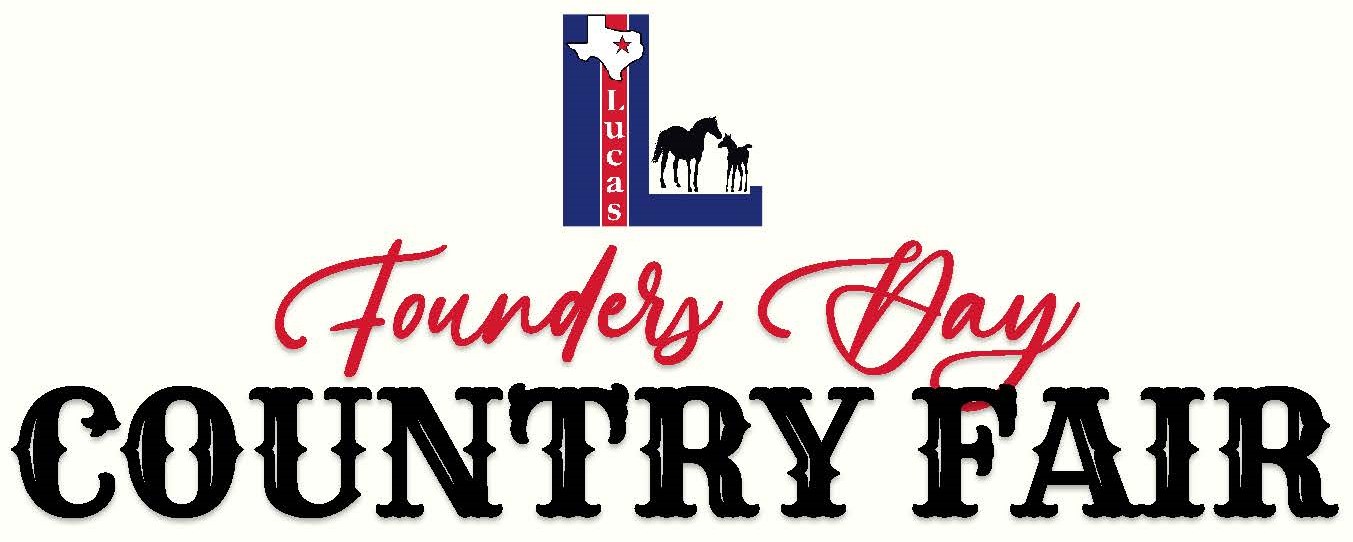 The City of Lucas will be holding the Founders Day Country Fair on Saturday, April 8, 2023 from 9:00 am to 2:00 pm at the Lucas Community Park (665 Country Club Road, Lucas, Texas 75002).
PARKING & SHUTTLE SERVICES
All public parking and shuttle services will be available at Hart Elementary School (450 Country Club Road, Lucas, Texas 75002) and Willow Springs Middle School (1101 West Lucas Road, Lucas, Texas 75002).
THERE IS NO ONSITE PUBLIC PARKING AT THE LUCAS COMMUNITY PARK.
PARADE
The Founders Day Parade will kick off the event at 9:00 am at Hart Elementary School. Click here to view the parade route map. If you and/or your group are interested in participating in the parade, please submit an online parade application at www.lucastexas.us/2023-parade-application.
ACTIVITIES & SPECIAL FEATURES
The Founders Day Country Fair will have free activities including carnival games, carousel rides, mini golf, petting zoo, face painting, balloon artists, stick horse rodeo, and pony hop derby. There will also be special features such as an appearance by the Easter Bunny, Lucas Historical Exhibit, Legacy 4-H Silent Auction, Mini Car, and more.
FOOD & BEVERAGES
Food and beverages will be available for the public to purchase. Food trucks will be selling fried foods (including Fletcher's famous corn dogs from the Texas State Fair), barbecue, burgers, snow cones, and many other options.
VOLUNTEER OPPORTUNITY
We have volunteer opportunities for students who would like to assist with the stick horse rodeo. Students can receive community service hours for helping with this activity. Interested students can submit an online volunteer application at www.lucastexas.us/volunteer-registration-form.
EVENT SCHEDULE
Time
Activity
9:00 am

Parade Kick-Off

(Location: Hart Elementary School)

Country Fair Opens

Carnival Games, Carousel Rides, Mini Golf, Petting Zoo, Face Painting, Balloon Artists, Mini Car Show, Lucas Historical Exhibit, Legacy 4-H Silent Auction, Food Trucks & More

(Location: Lucas Community Park)

11:00 am

Service Tree Awards Presentation

2023 Recipients

Bill Esposito & Kathrin Esposito

Harry Freshcoln

(Location: Pavilion at Lucas Community Park)

12:00 pm
Stick Horse Rodeo and Pony Hop Derby
2:00 pm
Country Fair Closes