8:00am - 12:00pm
Creekwood United Methodist Church
261 Country Club Road, Fairview, Texas 75002
---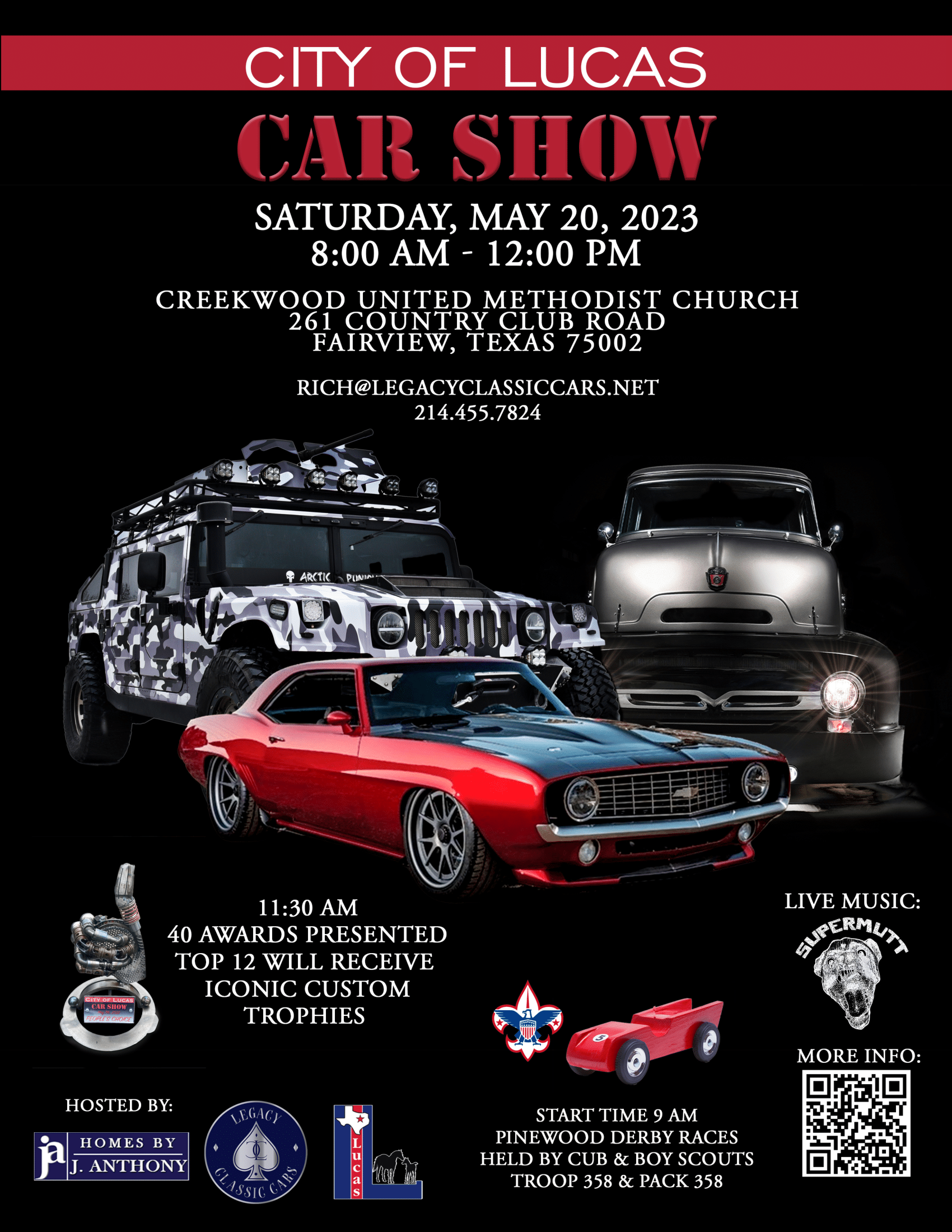 The Lucas Car Show will be held at Creekwood United Methodist Church (261 Country Club Road) from 8:00 am to 12:00 pm on Saturday, May 20, 2023. The City is partnering with Creekwood United Methodist Church, Legacy Classic Cars, and Homes by J. Anthony for the car show. Classic cars, custom restomods, lifted trucks, and exotic cars are all welcome to participate in the event. General admission is free, but Legacy Classic Cars will be accepting vehicle entry donations throughout this event. The minimum suggested donation amount for a vehicle entry is $20. The mission for this event is to raise funds that will go towards helping Boy Scout Troop 358 and Cub Scout Pack 358 of Lucas/Fairview.
Parking for vehicles entering the show will open at 7:00 am. The Boy Scouts and Cub Scouts will be holding their Pinewood Derby at 9:00 am. Special custom Lucas Car Show trophies will be awarded at 11:30 am. Public parking will be available next to the church at the Lovejoy ISD Administration Building (259 Country Club Road).
For more information, go to https://www.lucastexas.us/event/2023-lucas-car-show/. To learn how to enter the car show, please contact Rich Verbal with Legacy Classic Cars via email at [email protected] or phone by (214) 455-7824.