6:00pm - 9:00pm
Lucas Community Park
665 Country Club Road, Lucas, TX 75002
---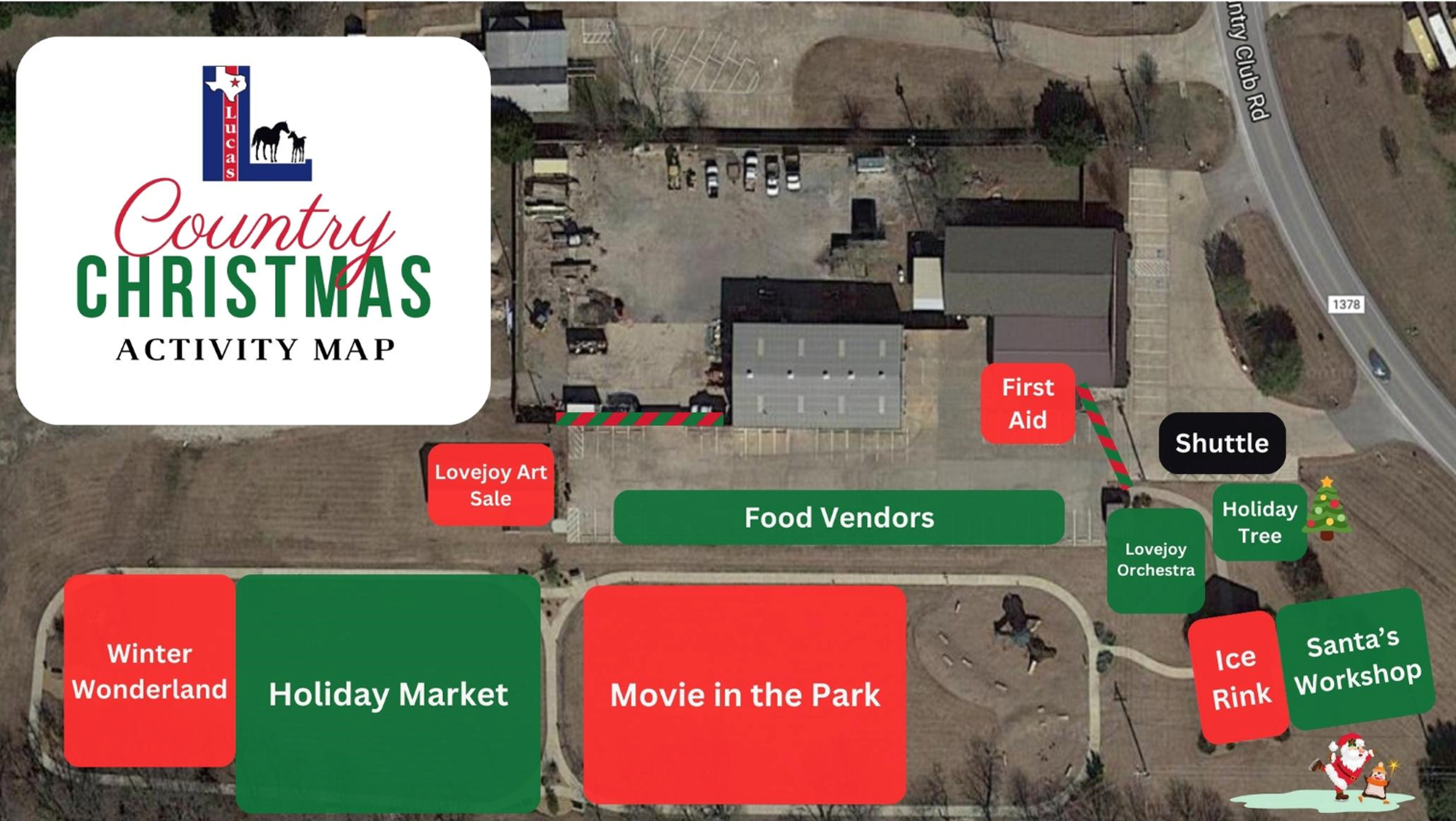 Country Christmas will be held on from 6:00 pm to 9:00 pm on Friday, December 1, 2023 at the Lucas Community Park (665 Country Club Road, Lucas, Texas 75002).
The event will feature the Holiday Tree Lighting, Santa's Workshop, Ice Skating, Movie in the Park showing "Elf," Holiday Market hosted by the Lucas Farmers Market, Winter Wonderland, Lovejoy Art Sale, and Lovejoy Orchestra Performance.
The Holiday Tree Lighting Ceremony will begin at 6:15 pm followed by the arrival of Santa and his friends.
Public Parking and Shuttle Services
THERE WILL BE NO ONSITE PUBLIC PARKING AT THE LUCAS COMMUNITY PARK.
All public parking and shuttle services will be located at Hart Elementary School (450 Country Club Road) and Willow Springs Middle School (1101 West Lucas Road). There will be signs to help direct visitors on where to park and take the shuttles. Shuttles buses will begin operating at 5:30 pm. Shuttle buses will transport visitors to and from the event. Last call for shuttle buses leaving the Lucas Community Park will be at 9:30 pm.
Holiday Market Vendors and Maps