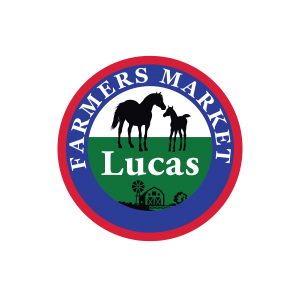 Lucas Farmers Market
The mission of the Lucas Farmers Market is to create a safe and pleasant social experience for our community and visitors by providing access to local farmers, food producers and artists. The Lucas Farmers Market is from 8 am to Noon at the Lucas Community Park located at 665 Country Club Road. The calendar for the 2022 season includes continuing with the 2nd and 4th Saturday date selection. This is 13 standard markets plus a Special Market with Founders Day and a Country Christmas Holiday Market.
To process this application, please ensure that all fields are filled in and all information is accurate. The goal of the City of Lucas Parks and Opens Space Board and the Lucas Farmers Market Committee (LFMC) is to have diversity in the types of products being provided at the market.  Vendor must meet the definition of a Farmers Market Vendor as set forth in the rules and regulations pertaining to the City of Lucas Farmers Market and follow all established guidelines by the Texas Department of State Health Services and/or Collin County Health Department.
The deadline for submitting vendor applications is Monday, January 31, 2022. The City of Lucas Parks and Open Space Board will notify vendors by early February of their decision regarding vendor participation in the 2022 season.
Click here to view the Lucas Farmers Market Rules and Regulations.
Click here to view the Food Establishment Permit Application
To inspire youth to become future participants and to provide youth entrepreneurs with an opportunity to gain valuable business skills, the City of Lucas Parks and Opens Space Board and the Lucas Farmers Market Committee is providing a Youth Booth at each of its markets to showcase their products.
The 2022 Lucas Farmers Market is no longer accepting application as the deadline for submittal was January 31, 2022.
For questions about the Lucas Farmers Market, email farmers[email protected].
Farmers Market dates for 2022:
Date                                        Time
April 9, 2022                       8:00 am – 12:00 pm
April 23, 2022                    8:00 am – 12:00 pm
May 14, 2022                     8:00 am – 12:00 pm (special market associated with Founders Day)
May 28, 2022                     8:00 am – 12:00 pm (Memorial Day Weekend)
June 11, 2022                    8:00 am – 12:00 pm
June 25, 2022                    8:00 am – 12:00 pm
July 9, 2022                        8:00 am – 12:00 pm
July 23, 2022                     8:00 am – 12:00 pm
August 13, 2022              8:00 am – 12:00 pm
August 27, 2022              8:00 am – 12:00 pm
September 10, 2022     8:00 am – 12:00 pm
September 24, 2022     8:00 am – 12:00 pm
October 8, 2022              8:00 am – 12:00 pm
October 22, 2022           8:00 am – 12:00 pm
December 2, 2022         6:00 pm - 9:00 pm (Holiday Market in conjunction with Country Christmas)