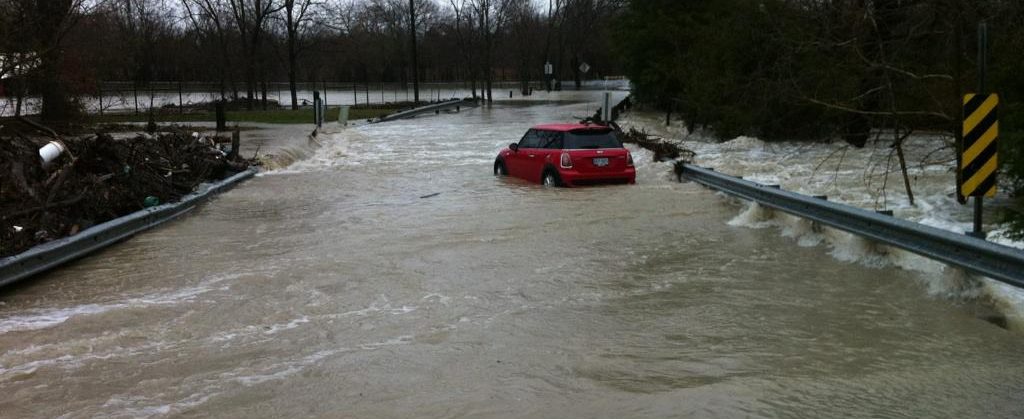 Every city in the State of Texas is required to have an emergency management plan. The City of Lucas maintains an advanced emergency management plan with the Collin County Office of Emergency Management. Lucas is one of many cities that have adopted the county's plan as their own. This plan has received an advanced level of certification from the State of Texas Governor's Division of Emergency Management. It is continuously updated and exercised through training and emergency situations.
The City of Lucas approaches emergency management from a team-oriented perspective. The team is comprised of members from various departments within the City and is directed by the City's Emergency Management Coordinator, Assistant Fire Chief Lance Gant.
In 2005, the Lucas City Council adopted the National Incident Management System (NIMS) as the standard system for managing major incidents and disasters. NIMS is a standard way of communicating with common language, terminology, and forms used throughout the United States to manage incidents. The City's adopted emergency management plan is currently 100% NIMS compliant and all necessary city staff is trained to the national standard or higher.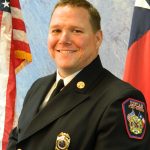 Emergency Preparedness in Lucas
Nixle
Nixle provides an open communication forum that connect public safety, municipalities, schools, businesses and the communities they serve. Nixle enables real-time, two-way communication through text, email, voice messages, social media, and the Nixle mobile app. The Nixle notification system is relied on by over 8000 agencies, fire and police departments, schools, hospitals and is now available in a business version! Organizations use Nixle for critical situations such as Severe Weather Events, Evacuations, Safety Hazards, Security Threats, Facilities Problems, Employee Notifications, and IT/Telecom Disruptions. To sign up for Nixle & receive alerts for Lucas, Texas you can visit http://www.nixle.com/.
---
Special Needs Assistance Program (SNAP)
Lucas Fire-Rescue has partnered with Special Needs Assistance Program (SNAP). SNAP is a database that enables Lucas Fire Rescue to register residents with special needs so we can better plan and respond to disasters.
Who is considered a special needs resident? – Anyone who has a special condition that might require assistance in the event of an emergency or disaster is considered a special needs resident.
What data is collected? – The information collected includes the name, gender, age, weight, address, primary language, and specific special need of the registrant. Examples of other information can be provided including the use of aids such as a walker or cane, crutches, a wheel chair, a guide dog, oxygen, or a life support system. The Tarrant County Office of Emergency Management maintains this database. Registrants' data is kept confidential and can only be accessed by authorized personnel of Lucas Fire Rescue.
Registering for SNAP – To register for SNAP, visit www.snapforyou.org, or if you do not have internet access you can have a family member, friend, or a caretaker register for you.
---
StormReady
The City of Lucas is a StormReady Community. This means that the City of Lucas has met the StormReady requirements set by the National Weather Service. To be officially  StormReady, a community must:
Establish a 24-hour warning point and emergency operations center
Have more than one way to receive severe weather warnings and forecasts and to alert the public
Create a system that monitors weather conditions locally
Promote the importance of public readiness through community seminars
Develop a formal hazardous weather plan, which includes training severe weather spotters and holding emergency exercises.
To learn more about the StormReady Program you can visit, www.weather.gov/StormReady
---
Outdoor Activity Emergency Contact Information
Are you planning an outdoor activity? If so, please help the Lucas Fire-Rescue keep you informed should weather or an emergency situation occur.  This allows Lucas Fire-Rescue to be able to contact you in the event of an emergency. This information will only be used to contact you if an emergency situation should arise.
Emergency Management Tips & Education
Collin County - Local Emergency Planning Committee
Please visit or click on https://www.collincountytx.gov/fire_marshal/lepc/Pages/default.aspx  to see what the Collin County Local Emergency Planning Committee (LEPC) is all about and for information that would help you and your family in an emergency.
KnoWhat2Do
Do you know what to do in severe weather when you've lost power? Or, local hazards like when the air smells strange and there is a potential gas leak? Mass violence? Epidemics/Pandemics? Make sure you are prepared and know what to do! You can visit https://knowhat2do.com and https://vimeo.com/knowhat2do for tons of education on ways to be prepared when tragedy strikes! Do not wait to educate yourself. Take action today to make  sure you KNOW WHAT TO DO.
---
Other Resources
Check out the links below to educate yourself more on being prepared in the case of an emergency.