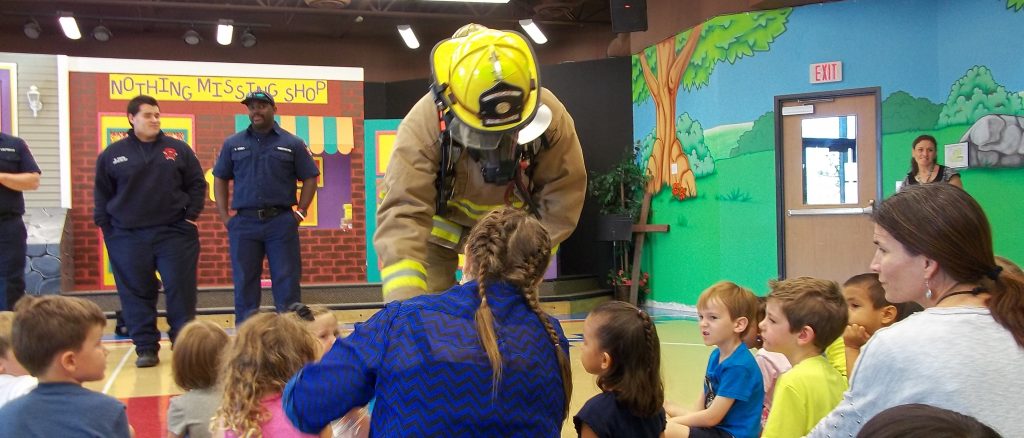 Fire Safety & Prevention Presentations 
The Lucas Fire-Rescue would love to come speak with your organization about fire safety and prevention. If you would like to set up an appointment to have members from Lucas Fire-Rescue come present the latest information on fire safety and prevention please e-mail [email protected] or call 972-727-1242.
Firewise Community
In January 2013 the City of Lucas became the 55th Firewise Community in the State of Texas.
The Firewise Communities USA program educates citizens on steps they can take to harden their homes and to create a defensible space that could help save their property in the event of an Urban Wildland Fire. Learn how you can implement Firewise principles on your property, such as home hardening and landscaping techniques, by attending a Firewise workshop and/or Firewise Landscape seminar.
To maintain Firewise Community status, we must invest at least $2.00 per capita in Firewise projects per year. Please fill out the Firewise form and submit to the Lucas Fire Rescue by the end of September of each year. The information you provide will be used by Lucas Fire Rescue only to determine the amount of hours and costs that residents have contributed to the Firewise projects.
READY – Now is the time to prepare your Wildfire Action Plan. Create a Family Emergency Disaster Plan that includes a meeting place and a communications plan. Include children and elderly family members in your planning. If you have pets and/or livestock, create an Emergency Disaster kit and evacuation plan for them, as well.
SET – Do not become a victim of a wildfire. Have your plans in place so when the evacuation order is given, you are ready at a moment's notice. Stay aware of the wildfire risk for Lucas; monitor the radio/TV, weather radio and social media for updates on changing conditions.
GO! – Go early! Remember, nothing you own is worth your or your family members' lives. For more information click here.
Report Your Firewise Home Hardening and Landscaping Projects to Lucas Fire-Rescue
American Red Cross Smoke Alarm Installation Program 
Need a smoke alarm? Smoke alarms provide an early warning if there us a fire in your house and can mean the difference in getting out of the house safely. If you do not currently have a smoke alarm installed in your home, the American Red Cross will come install one for free as part of their Home Fire Campaign. Just click the link Request Smoke Alarm Installation and fill out the online form and select  Dallas-Forth Worth as your region and they will get in contact with you about coming out to install the smoke alarm. Remember, smoke alarms can save lives and we want every citizen to be prepared.
Citizen Mailbox Addressing Program 
This is a community outreach program to help better prepare both the citizens and first responders of Lucas to deliver emergency services quickly and efficiently. Any citizen that would like their house number displayed on their mailbox can click on the subscribe button below and fill out the form for this free service.