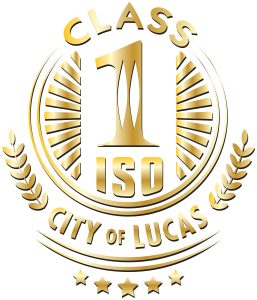 Improved ISO Rating Could Mean Lower Insurance Rates
Fire protection in the City of Lucas has received the highest Public Protection Classification rating awarded by the Insurance Services Office, the Texas Department of Insurance, and the Texas Fire Marshal's Office. The City of Lucas joined about 75 other communities in Texas with a Class 1 rating.
The Insurance Services Office (ISO) is a leading supplier of statistical, underwriting and actuarial information for the property/casualty insurance industry.
As part of its evaluation, the ISO collects information on municipal fire-protection efforts in communities throughout the U.S. ISO's Public Protection Classification (PPC) Program helps establish appropriate fire insurance premiums for residential and commercial properties and provides insurance companies with reliable, up-to-date information about a community's fire protection services. The formal assessment process consisted of three major areas:
Fire department (staffing, equipment, training, and emergency response capabilities).
Water supply system (highlighting the water supply a community uses for fire suppression).
Fire alarm and communications system (dispatch).
The ISO evaluation of the fire department accounts for 50 percent of the rating; while water supply accounts for 40 percent, and the department's communication system accounts for the final 10 percent.
The ISO rating is used to measure the quality and effectiveness of fire protection in a community. Additionally, it allows residential and commercial property owners, in the city of Lucas, the opportunity to obtain the best possible insurance rates.  With the new Class 1 rating, all properties located within 5 miles of a fire station and within 1,000 feet of a fire hydrant, will receive the Class 1 rating.  Properties located within 5 miles of a fire station, but outside the 1,000 feet of a fire hydrant will receive a 1X rating.
Our new ISO Class 1 rating took effect on October 1, 2022, so be sure to check with your insurance agent and make sure they have your ISO rating at a Class 1. You can download the City of Lucas' ISO Rating & Approval letters below.
For more information on Texas classifications, go to the Texas Department of Insurance website https://www.tdi.state.tx.us/fire/fmppc.html
Also, ask your agent if they give discounts for Firewise Communities. City of Lucas became the 55th Firewise community in the State of Texas in January 2013 and will celebrate our 10th anniversary of being a Firewise Community this year.